Meet Our Horses & Ponies
We have 14 horses and ponies working with us now.
I will update the photo's asap.

Gineva
11.2hh is back in the team now after being leased by 8yr old Chloe for her 2nd pony club season they are fantastic together  and have brought home a ton of ribbons .

Cezar and Pixie
12.3hh kids pony club ponies both were competed last season with great success there riders have moved on to bigger and younger ponies so these two are available to be school ponies. 

River
14hh school mistress a quite easy pony that builds confidence in a slow and consistant way.

Coke
15.2hh all rounder school mistress (pure gold) been there done it all before and available for hire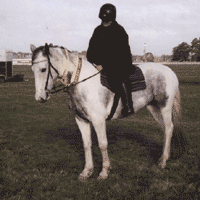 Opal
14.2hh my go go pony is an amazing honest forward pony and very competitive for a confident capable rider  Ziggy & Shimmy 14hh 7yr old trekkers available for hire for pony club this season shimmy competed last season at 80cm SJ with minor placings end of last season

Pokey
14.3hh station pony still learning the ropes a lovely honest willing pony great trekker and loves her games.

Tiggy
14.2hh bay machine Kayla-Lee's Mount last season she is a school mistress in every way just a star not a plod but safe and honest this pony is for sale.

Phoenix
And definately not least our gentle giant Phoenix 17.3hh Clydesdale trekking Mare who quite likes to jump

Lass and DJ
our Tb's although with lass being a bit blond and DJ more like at standy they move like Tb's but without some of the more undesirable Tb traits.

Panda
is our latest addition and this is Kayla's little pocket rocket safe and honest but always in a hurry she is a fantastic little games pony and loves to jump but not for the faint hearted even to watch. 
Visit us on Facebook for our latest News, Events and Photos
© 2021 Actifun Riding Stables |
Site by 3Rings