Stallions
Actifuns previous stallion 2008-2012 four years remebered as the truely magnificent horse that he is
Ashburn King George
lovingly known as Shrek
Has been sold to Lester Roundtree of Motueka Nelson where he will have a wonderful life making babies and working along side a team in harness.
Any enquires for stud I will be glad to pass on contact details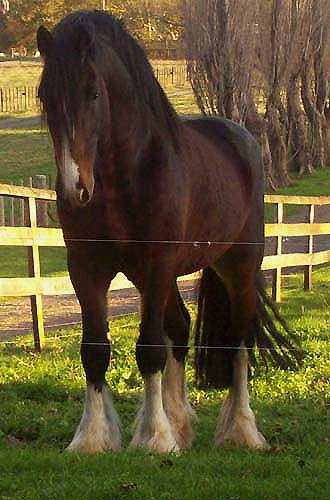 REGISTERED CLYDESDALE
FOALED: 02/11/2004
BAY COLT FOAL
BRANDS: NS: S REVERSED, S. OS: 3 OVER 4
SIRE: Beereega Craigluscar
(Imp Aust) (5138) Vol 37
GRANDSIRE: Dillars Lesmahagow
(Imp Scot) (25382)
GRANDDAM: Beereega Cabaret
(14865) (Aust)
DAM: Ashburn Kinver's Kallista
GRANDSIRE: Ashburn Sensational Kinver
(4967) Vol 35
GRANDDAM: Ashburn Prides Kereru
(11208) Vol 36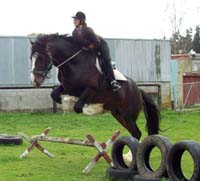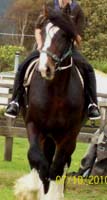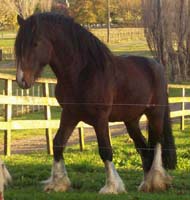 Shrek is a keen learner with a will to please. He has amazing paces and is easy going to ride and handle. Shrek can easily work alone away from his broodmares and still be happy. He is always keen to work no matter what the weather and how long it has been since his last ride. His incredible manners and lovely temperament make him a dream to ride and work with.